NEW MUSIC | THE PLUG INTERNATIONAL AND OMEN 44 RELEASE "BUILDING A NATION" EP @OMEN44
NY-Tokyo based label, The Plug International, presents the release of their latest EP by Omen 44 titled "Building a Nation".  The label is known worldwide for its promotion, events, videos, and promotion.  Some of Hip Hop's greatest have worked with the label such as Statik Selektah, Smif-N-Wessun, Marley Marl, 9th Wonder, and countless others.
Omen 44 originally from Kobe, evolved into a seasoned and respected Hip Hop artist since claiming NY as home and placing his stake in the music scene.  The quick buzz and notoriety from his music resulted in shared global stages and collaborations with the likes of such heavyweights as Sadat X, Craig G, Large Professor, and more.  44 offers fans a lengthy catalog of albums, mixtapes, and EP's all of which incorporate a mixture of sounds and beats from Jazz to Funk over his lyrical imagery.
His latest EP "Building a Nation" features Brooklyn's very own Bankai Family, Ida Divine, and Sav Skillz.  44 is pure genius for this impeccably created masterpiece! "Samurai Code" one of the singles off the EP sets a tone for a Hip Hop meets Bruce Lee face-off.  While "Can't Take Man Fi Toy" is on another level with a smooth reggae tone background over boom bap lyrics.  Like his other projects 44 gives listeners an exceptional balance of lyrics, polished sounds of drums and piano's, over classic Hip Hop beats.
Stream "Building a Nation" below.
Follow Omen 44
 @Omen44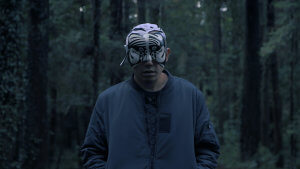 [Single] Nas "Spicy" feat. Fivio Foreign & A$AP Ferg | @Nas @ASAPferg @FivioForeign @rosarioshameeka @MassAppealRecs
Nas "Spicy" feat. Fivio Foreign & A$AP Ferg (Official Audio)
Hip Hop Artist Benny Duhay Unleashes Witty Lyricism In New Hit "Bubble Rap"
First generation American Hip Hop artist Benny Duhay is back with a witty quarantine jam "Bubble Rap", slated to release on Friday 9/25. While we're all isolated in our individual bubbles this year, artists like Benny are creating more than ever before; in Benny's case, he's been hard at work with his lyrical skill, hence "Bubble Rap". The energetic new single drops quickly after his beloved party hit "Mexico" which received praise from publications like The Hype Magazine & The Hollywood Tribune. In "Bubble Rap" Benny keeps things 'poppin' with lyrical versatility and potent punchlines from beginning to end.
"Matter fact, run it back, like I'm Christian McCaff // Somebody call 50, they don't even know the half"
The buoyant dynamics on "Bubble Rap" give fans a high energy bounce that means business. Unlike "Mexico" which had a laid back summertime vibe, "Bubble Rap" introduces a new side to Benny that stands up to the most talented lyricists in the game. Influenced by artists like Kanye West, Drake, Lupe Fiasco and Eminem, Benny's style offers a brilliant balance of skill and good vibes. Interestingly enough, as a first generation immigrant from Tel Aviv, English was not Benny's first language. Not knowing that one day he'd join the ranks of lyrical masterminds, he conveniently picked it up rather quickly. Now, a resident of the City of Angels, Benny plans to round out 2020 with several releases, hoping to stay creative throughout the unknowns and turbulence that this year has brought the world.
Benny Duhay – Online
———